Navigating the best PTSD treatment centers is a key part of your journey towards healing and recovery. This guide provides a thorough understanding of the challenges associated with PTSD and highlights the top treatment centers, including specialized centers in Florida such as Kinder in the Keys. 
Whether you're a veteran in need of specialized care or someone grappling with complex PTSD, continue reading to uncover the full spectrum of resources and options available to you. 
Let's embark on this journey towards recovery together.
PTSD Therapy in Florida: A Closer Look of the Best Residential Trauma Treatment Programs
Florida is a beacon of hope for those seeking effective PTSD therapy, thanks to its diverse range of top-tier treatment centers. Each center offers a unique blend of professional care, therapeutic environments, and specialized programs. 
Let's delve into the offerings of three standout centers: 
Kinder in the Keys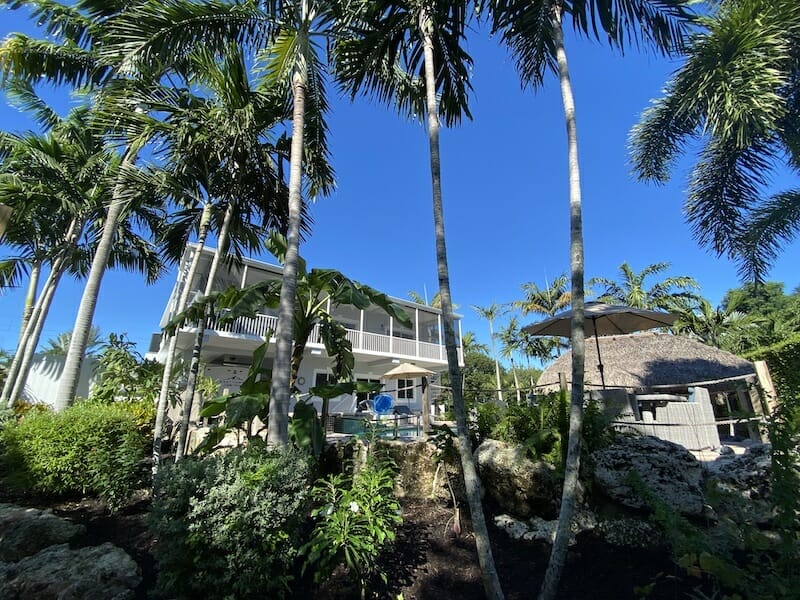 At the forefront of PTSD therapy in Florida is Kinder in the Keys. This center distinguishes itself with a unique focus on holistic and personalized care. Kinder in the Keys is one of the few facilities in the country that specializes in non-chemical dependency or dual diagnosis mental health care. 
Kinder's approach is rooted in the belief that every woman's journey is unique, and they strive to provide a safe and nurturing environment that fosters healthier lives.
Promises Five Palms
Promises Five Palms, nestled in the tranquil surroundings of Ormond Beach, offers a multifaceted approach to recovery. The center is designed to feel like a home away from home, complete with private bedrooms and a meditation room. The serene outdoor space provides a peaceful retreat for relaxation and recovery. 
The dedicated staff at Promises Five Palms are committed to creating a loving and accepting environment, making it an ideal choice for those seeking comprehensive PTSD treatment.
FL FUTURES Palm Beach
FL FUTURES Palm Beach, located in the picturesque beachside locale of Tequesta, is a luxury residential treatment center set on 9 private tropical acres. This state-of-the-art facility is fully licensed and accredited, offering a wide spectrum of professional mental health care. 
The center's approach to PTSD treatment is as comprehensive as its setting is luxurious, providing a range of therapies and treatments tailored to the individual's needs.
Best PTSD Treatment Centers for Veterans: Treating Trauma and PTSD in Seniors
Veterans face unique challenges when dealing with PTSD, often stemming from mental health symptoms that are difficult for non-veterans to fully understand. Fortunately, there are several treatment centers that specialize in providing care for veterans. 
Let's take a closer look at three of these centers: 
Heroes' Mile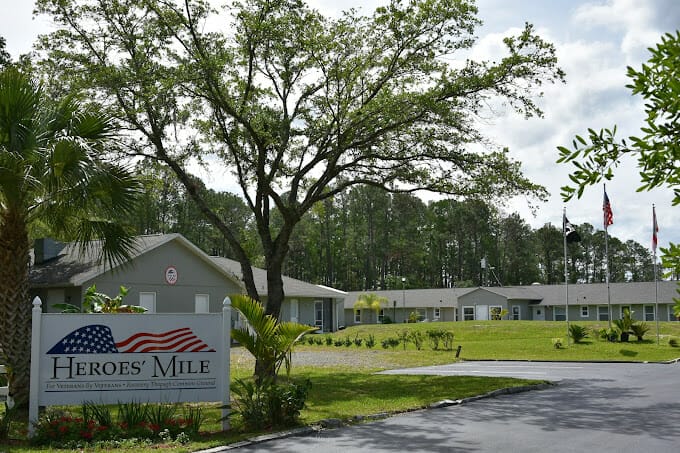 Heroes' Mile is a PTSD rehab center exclusively for veterans, located in DeLand, Florida. The center's veteran exclusivity ensures that patients are surrounded by peers who can relate to their military experiences, fostering deep, meaningful bonds and a strong support system. 
Furthermore, many staff members at Heroes' Mile are veterans themselves, reinforcing the center's commitment to recovery of mental health disorders that seniors face.
The Refuge
Nestled within 90+ acres of pristine national forest, The Refuge offers a serene environment for healing. The center's location in the beautiful Ocala National Forest provides a tranquil, secluded setting for clients to experience calm and healing. 
The Refuge's holistic approach to treatment is particularly beneficial for those struggling with the effects of trauma, PTSD, depression, and process addictions. Their approach ensures comprehensive care, even for those without addiction concerns.
Warrior Care Network®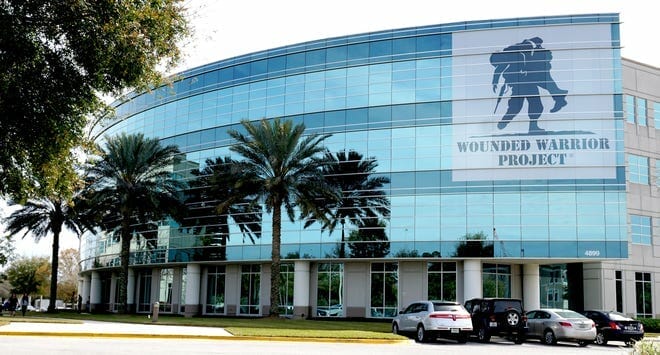 Warrior Care Network® is a partnership between Wounded Warrior Project® (WWP) and four world-renowned academic medical centers. The network provides veterans and service members living with PTSD, traumatic brain injury (TBI), military sexual trauma (MST), and other related conditions with a path to long-term wellness. Participants and their families receive first-class, tailored treatment to support their unique journey. 
All treatment and accommodations are provided at no cost, and financial assistance is also offered to help cover everyday expenses.
Top Complex PTSD Treatment Centers
Complex PTSD, a condition often resulting from prolonged, repeated trauma, necessitates specialized, comprehensive treatment. These centers have risen to this challenge, developing programs specifically designed to address the intricacies of complex PTSD: 
Breathe
Recognizing the deep-seated trauma associated with complex PTSD, Breathe utilizes powerful, trauma-informed techniques to reduce suffering and restore dignity. Their services, including individual and group therapy, SPARK spiritual life groups, and one-on-one therapy, are designed to provide safety, stabilization, and skills building. 
Breathe's commitment to phase one safety and stabilization, featuring sensorimotor, IFS, and DBT, makes them a strong choice for those grappling with complex PTSD.
Vantage Point
Vantage Point understands the intricate nature of complex PTSD and tailors its approach accordingly. They view each client as a unique individual, empowering them to contribute actively to their recovery process. Their goal is to help clients understand how they can thrive despite their condition, integrating effective strategies for managing complex PTSD. 
The experienced clinicians and practitioners at Vantage Point are committed to fostering personal growth and facilitating a successful re-entry into daily life, making it an ideal choice for those dealing with complex PTSD.
BrightQuest
BrightQuest offers a compassionate and comprehensive approach to complex PTSD treatment. They provide a supportive therapeutic community setting that fosters genuine connection, empowerment, and responsibility – all crucial elements in managing complex PTSD. 
At BrightQuest, individuals are given the opportunity to develop essential skills for recovery and health, optimizing their healing process in the face of complex PTSD.
Understanding PTSD and Its Impact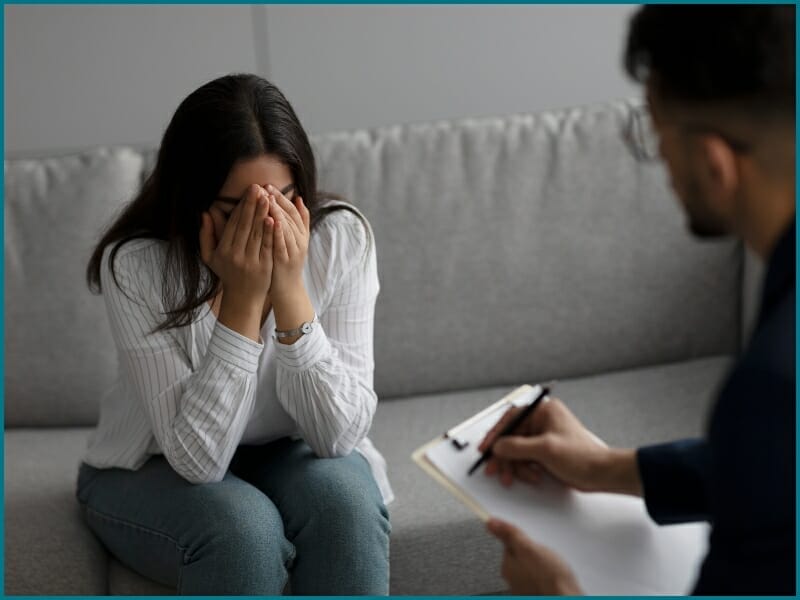 Individuals with PTSD may experience a range of symptoms, including:
Intrusive thoughts such as repeated, involuntary memories, distressing dreams, or flashbacks of the traumatic event.

Avoiding reminders of the traumatic event, including places, people, thoughts, or situations they associate with the trauma.

Negative changes in thinking and mood, such as feelings of detachment or estrangement from others.

Physical and emotional reactions to trauma-related cues, known as arousal and reactivity symptoms, such as being irritable and having angry outbursts, behaving recklessly or in a self-destructive way, being easily startled, or having problems concentrating or sleeping.
The Impact on Loved Ones
PTSD doesn't only affect the individuals who have it. It can also have significant effects on their loved ones. Family members and friends may:
Feel helpless, not knowing how to provide support.

Experience secondary traumatic stress, which can include PTSD symptoms when reminded of the person's trauma.

Struggle with feelings of guilt or blame.

Feel pressured to keep the family functioning, often ignoring their own needs in the process.
The Importance of Choosing the Right PTSD and Trauma Treatment Center
The right PTSD treatment center can make a world of difference in a person's recovery journey. Here's why:
Personalized Care:

The right center will offer personalized treatment plans tailored to address an individual's mental health concerns.

Expertise:

Centers specializing in PTSD treatment or any mental mental illness have the necessary expertise to understand and address the complexities of the disorder.

Support:

A supportive environment can significantly enhance the healing process, providing comfort and reassurance during challenging times.

Resources:

The right center will provide a range of resources, from therapy options to aftercare support, to ensure a holistic approach to recovery.
Factors to Consider When Choosing a Post Traumatic Stress Disorder Center
When choosing a PTSD treatment center, several factors should be considered to ensure it aligns with the individual's needs:
Treatment Methods:

Look for a center that offers a variety of evidence-based treatment methods, such as

cognitive-behavioral therapy

, EMDR, and exposure therapy.

Specialization:

Centers that specialize in treating PTSD or other mental health concerns have a deeper understanding of the disorder and the most effective treatment strategies.

Treatment Team:

The qualifications and experience of the staff are crucial. Look for centers with a multidisciplinary team of professionals, including psychiatrists, psychologists, and therapists.

Personal Comfort:

The individual should feel comfortable and safe in the center. This can be influenced by factors such as the center's location, facilities, and the approachability of the staff.

Reviews and Success Stories:

Reviews and success stories can provide insight into the experiences of others who have sought treatment at the center.
Choose A PTSD Treatment Center Today
Choosing the best PTSD treatment center is a pivotal step in your journey towards recovery. It's about finding a place that provides the right support, understanding, and tools to help you navigate the complexities of PTSD. 
If you or any woman you know is struggling from PTSD, reach out to Kinder in the Keys, and take that first, crucial step towards a brighter, healthier future.